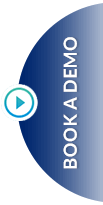 A shopping mall is a modern form of shopping experience in which one or more buildings form a complex of shops representing retailers and brands with interconnecting walkways that enable customers to shop as per their interests
Today, they are in a situation where their major pain point is identification of the right customers for the right brand. The changing trends have affected the lives of the consumers which has made it essential for the shopping to become a complete, omni-channel experience.
TAKING SHOPPER EXPERIENCE TO NEXT LEVEL
ENHANCE
The buying journey of the customer needs to be simplified but with the right messages. We at LEAP improve the buying journey through our platform. We integrate internal positioning systems with marketing modules to provide the user with the promotions of their interest. We unify the mall experiences and multiply touchpoints with consumers to create consistent in-store approach, improved footfalls and on connected devices
ENGAGE
The digital world, has brought out the concept of retargeting in which optimizes the marketing reach. These powerful techniques, accelerate the journey of the consumer to the brand stores with ease. We provide, engaging experiences like Gamification, AR, VR, 360 Degree view, In-car advertising etc. with the supporting infrastructure to empower our clients with the power to send the right message to the right customer with highly enhanced engagement modules.
ELEVATE
Retail 2.0 will definitely modify the appearance of the stores and will force retailers to reconsider how they use their space to showcase their products. We provide with survey, feedback, AR product manuals to help retailers improve their customer connect experience.
EMPOWER YOUR NETWORK WITH MASSIVE ROI
Our consumers are living in a world where every shop has reached digital. In the coming future, retailers expect that shopping experience will reach new borders which includes the Internet of Things (IoT) and Location based advertising. We focus on three major concepts through which we take the shopper experience to the next level.
BOOK A DEMO