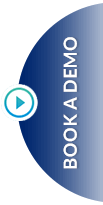 LEAP is consumer centric product which is focused on serving retailers and brands to connect with customers directly. The product combines location-based services, marketing services and analytics services for providing intelligence through the platform for better marketing campaigns and improved customer engagement. The Platform connects all the possibilities where the customer interacts with point of sales system or marketing efforts.
The platform is collaboration and integration of smaller modules like Location Based Services, Analytics, Marketing, positioning etc. for gathering and providing intelligence; along with improving customer engagements through advertising and marketing modules.
LEAP brings a sense of entertainment and encourage consumers with deals and rewards through surveys, feedback, AR/VR Apps, gamification etc. It is a disruptive location based digital advertisement platform which empowers the business to boost their sales increasing the consumer outreach and engagement.
Gateway Group is a new age group business enterprise consisting of multiple portfolio ventures and brands across 15 countries worldwide. We deliver incremental business value to global enterprises that helps them to create a bright future. Over the last two decades of business excellence, we have carved out a niche for ourselves in the global business ecosystem. Our value additions are tangible and measurable.
Gateway Group was established in the year 1997 with a singular mission to help our customers win in the markets they operate in. With a collective wisdom of founders together with a unique team, we went on spreading our wings across the globe with specific customer winning stories. Today, we have clientele from across 30+ countries, growing consistently month by month.
Global Presence
A follow-the-sun 24×7 model and strategic presence in 15 countries helps our customers to determine Where, When and How they want to be served with excellent combination of onsite and offshore capabilities.
Corporate
Headquarters
The Netherlands


Maria Montessorilaan 5,
2719 DB Zoetermeer,
The Netherlands
India


B/81, Corporate House,
Judges Bunglow Road,
Bodakdev, Ahmedabad - 380054.
BELGIUM
CANADA
DENMARK
FINLAND
FRANCE
GERMANY
ICELAND
JAPAN
NORWAY
OMAN
SOUTH AFRICA
UAE
SWEDEN
UK
USA