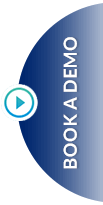 A convention center is networking hub. The visitor footprints at every event and exhibition mark the success for them. A location-enabled digitized convention center would create an opportunity for all the stakeholders to take the networking event to next paradigm of connectivity.
Convention centers 2.0 enable the stakeholders to identify the visitors, guide them across the event and understand their needs in real-time. We at Leap, enhance the convention center experience through location based digitization.
TRANSFORM TO CONVENTION CENTERS 2.0
DIGITIZE
The journey of the visitor at an location enabled experience center is simplified with the right context. We at LEAP improve the digitize the convention center with internal positioning systems connected with proximity based promotion modules to provide the user best interest ads. We unify the communication experiences and multiply touchpoints to create consistent approach, improve footfalls and connect prospects with stakeholders.
EXPERIENCE
Retargeting is a term which is utilized at an level to optimizes the marketing efforts. The efforts include technologies which accelerate the information intake in the journey of a visitor. We provide, engaging experiences like Gamification, AR, VR, 360 Degree view, In-car advertising etc. for supporting the existing infrastructure to send the right message to the right visitor with highly enhanced engagement modules.
TRANSFORM
A Convention center 2.0 is an AI-enabled Location based center which provides an opportunity for the visitor and the event coordinators alike, through improved engagement with network and environment. The actionable intelligence received through these convention centers would help them to engage visitors and events in modern and futuristic formats.
CREATE A CLOSED-LOOP COMMUNITY
Location-enabled convention centers are destination centers which invite visitors, track prospects and supports the existing infrastructure to get the maximum out of the event. The diversified and next-gen technology advancements improves the convention center experience with high level of engagement
BOOK A DEMO