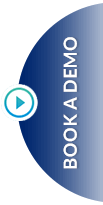 Today, connecting with the customers when they want is the most important part of the entire connected retail ecosystem. Location based services are one of the most powerful customer intent driving factors. LBS are focused entirely on increasing customer engagement and ultimately, improve on their purchase intent. As for retailers, the inclusion of location data as part of their digital strategies has further blurred the lines between digital and physical worlds. Location data supplies retailers with new methods for targeting and personalization, now with the purpose of driving customers to their physical stores.
CORE
Location Based Services
Profile Management
Product Promotion
Exclusive Coupons
Marketing Analytics
Marketing Reports
App Integration
General Marketing
ADVANCE
In-Store Marketing
Campaign Management
Loyalty Program Management
Advanced Analytics
Customized Reporting
ENTERPRISE
Customized platform as per you needs
Customers are the most complex entities in the entire business ecosystem. Creating experiences which appeal to them turns out to be extremely subjective and abstract.
With Location based advertising platform, you can combine location based services, marketing and emerging tech to leverage location intelligence and develop predictive models for go-to market strategies and communication to drive desire results.