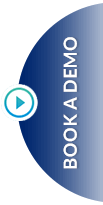 Retail is one of the most fast paced and disruptive industries as the customers define the disruptive nature of the product and the connected marketing journey. With AI joining forces in retail, innovation is the only possibility for stores to grow in such dynamic market.
Retail chains today struggle to listen to their visitors, engaging them with the brands constantly and creating appropriate outcomes at the end of their shopping journey.
RESHAPING SHOPPER LIVES WITH INTELLIGENCE
CONNECT
A prospect enters a retail outlet with a defined goal to complete their buying needs. This anonymous customer once connects with our platform through Wi-Fi or GPS, we can identify the consumer path and their interaction journey within the store. This, gives us an opportunity to communicate the right content and the right time. We at LEAP, make the shopper the part of the store which improves their connectedness to the store environment.
ENGAGE
The digital transition, has lead Retail industry to become highly disruptive. Various new techniques like AR, VR, Digital Signage are focused to optimize the marketing reach. We at LEAP, utilize these tools to hyper-accelerate the journey of the consumer. We provide, engaging experiences like Gamification, AR, VR, 360 Degree view etc. through apps, web to empower our retail store to send highly personalized advertising and awareness
SIMPLIFY
The omni-channel journey created through our platform makes the buying journey of a shopper a combination of digital and physical reality. The solutions transforms the point of service to customer delight service points which provide a 360 degree customer interaction with location based intelligence to retail chain owners and ease of communicating with consumers
FOSTER LOYALTY THROUGH LOCATION BASED STRATEGY
Defining a life of a shopper, is a conscious decision from the retail chains to connect with their consumers for a better experience. It includes bringing in new value proposition, innovation and location based intelligence to continuously improve efficiencies in the buying cycle and reduce costs
BOOK A DEMO