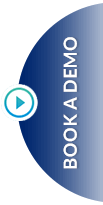 A brand story is more than just content and a narrative, it is the feeling your customer connects with. The story goes beyond a website, a app, a brochure or even the pitch. It is a canvas of experience your brand creates to your customers.
It is not just another asset, your story is an irreplacable value that helps a customer you from others. Enabling them to go beyond functionality. Creating loyal bonds with customers
DELIVER BRAND STORIES PERSONALLY
INFORM
A captivating brand story often resonates with a customer which helps in loyalty and engagement through various mediums. The resolution created through brand stories often takes the customer through a journey and then benefits them in one way or the other. We at LEAP, deliver brand stories with enhanced experiences to improve brand loyalty, increase customer engagement and differentiate the brand through innovation.
ENGAGE
The evolution of the digital landscape, has create a gap between the customers and the brand. The repetitive nature of lead generation has rendered the omni-channel connect obsolete. Through next- generation techniques like AR, VR, digital kiosks etc., brands are striving to improve customer connect with them. We at LEAP, utilize tools engaging experiences like Gamification, AR, VR, 360 Degree view etc. to enhance brand stories and make them in to brand experiences.
EXPERIENCE
When a story is mapped with the audiences, it authenticates the values of the brand. Our framework clearly enables brands to deliver vision and core message to a defined target audience through various location based services and engagement tools. We provide intelligence for a customer interaction so that, the brand can keep on improving and delivering experience stories.
OFFER VALUE IN EVERY CONTENT ASSET
Brand stories are not sales pitch, they are the words from a personality to your consumers. A brand story is created when it is inspired by the customers who participate, create and connect. The brand story is the reason for a customer to become loyal consumer.
BOOK A DEMO